ISCO's Production Lines were designed by Hoesch, Germany and PRD,USA, respectively employing two different technologies, namely external cage forming versus free forming.
The welding method is Submerged Arc welding (SAW), which is an automatic process with very high quality output. These pipe mills can also produce steel quality up to grade X70 according to API5L standards.
To ensure the weld quality, pipes will be ultrasonic tested continuously by an in-line ultrasonic testing facility applying back pulse echo method. After Cutting the pipe to the desired length it will be pressure tested with test pressure being 1.5 times the target pressure to ensure proper pressure resistance. After Hydro test, both pipe ends are beveled and after final inspection and in-line weighing, pipes will be transported to the pipe storage area.
Production Line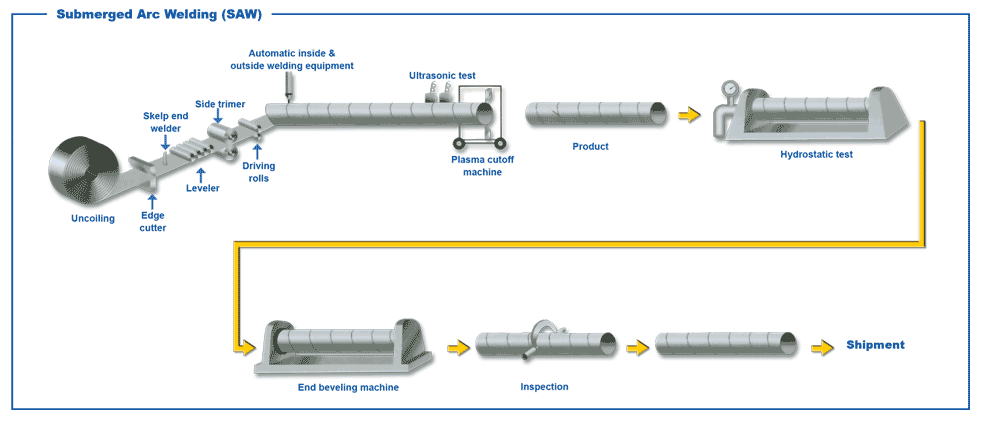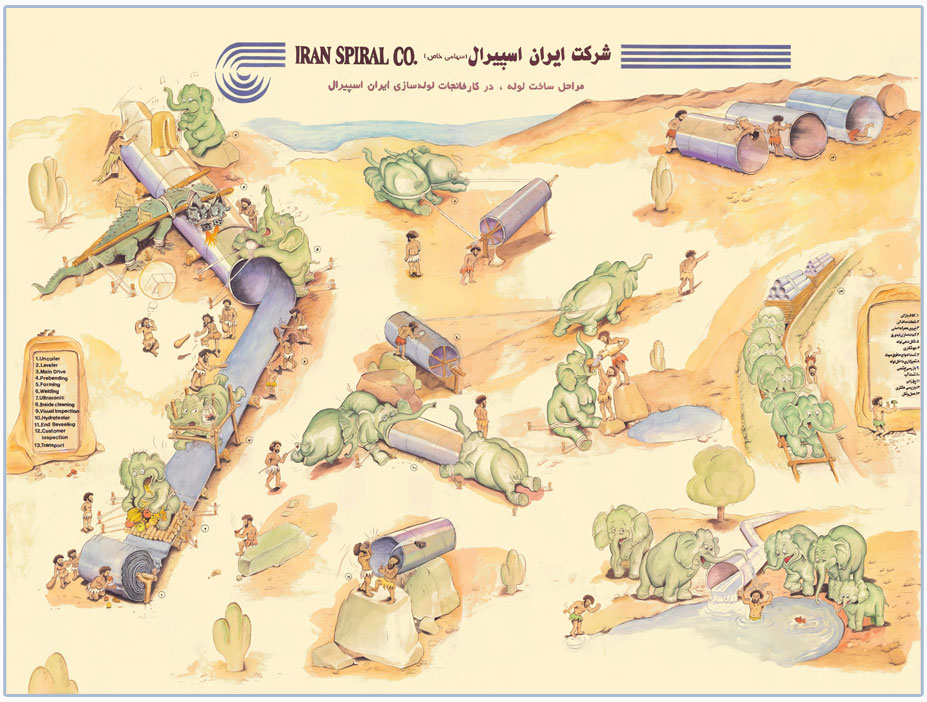 Copyright © 2010 - 2011 Iran Spiral Co.